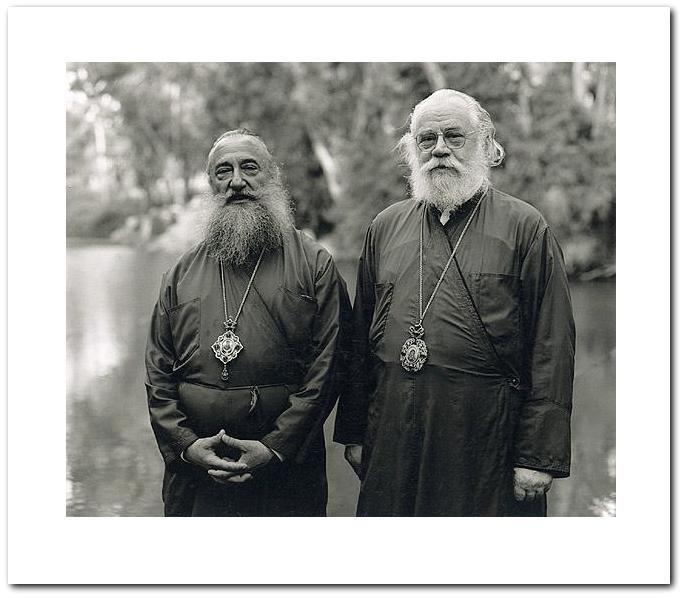 The late Patriarch Dimitrios I of Constantinople with Iakovos, the former Archbishop of the Greek Orthodox Church of North and South America, by the Jordan River during a historical visit at the end of 80's.

Send to the photographer , or,
visit his website








---

Copyright © 1997 / 98 Black & White Art Zone. All Rights Reserved.