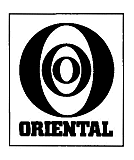 The Base Paper
Fiber-based Paper
A layer of baryta has been applied to the surface of the base paper that is used to support the photo-sensitive layers.
The baryta layer consists of white crystals of barium nitrate which have been mixed with gelatin. This layer forms a white reflecting surface and also fills in the spaces between the fibers of the base paper, making it more dense in texture. The base paper absorbs water. Therefore, to wash away all chemicals, it is necessary to wash the prints thoroughly. However, if the washing process is too long, this can result in various problems so that care should be taken when washing prints. Washing methods include the running water washing method and the water-change washing method.
Select the one which is the most efficient for the given situation.

Layer structure Fiber-based paper


RP (Resin Protected) Paper
The pulp layer of RP Papers is coated on both sides with a polyethylene film which prevents the passage of water and is coated on one side with a photo-sensitive emulsion.
Since the base paper does not absorb water, it can be processed rapidly in the way film is processed.
The base paper itself does not absorb water. Therefore, rapid processing is the most advantageous method. Care should be taken to see that the sharp corners of the prints do not pierce surface of prints when prints are being washed.
Layer structure RP paper