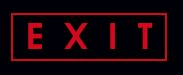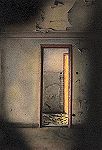 These pictures are the symbol-cards of a game. They tell the story of a wanderer on the road to his destination, a wanderer armed with and guided by the LIGHT- the Golden LIGHT of a limitless Universe.
The wanderer strives to reach beyond the red " EXIT " light-sign but the LIGHT playfully leads him astray forcing him to KNOW and to FEEL .
This is the only way for him to reach his goal : The "position" of his living happiness signifying the End of the game.