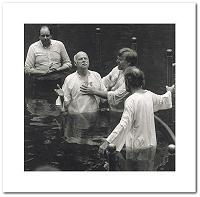 ©1997 Daniel Zrihen

Holy Land, Holy Water
by Daniel Zrihen

Photography is more than a medium for communication of realy, it is a creative art.
Therefore, emphasis on technique is justified only so far as it will simplify the statement of the photographer's concept.
The following photographs were taken .........